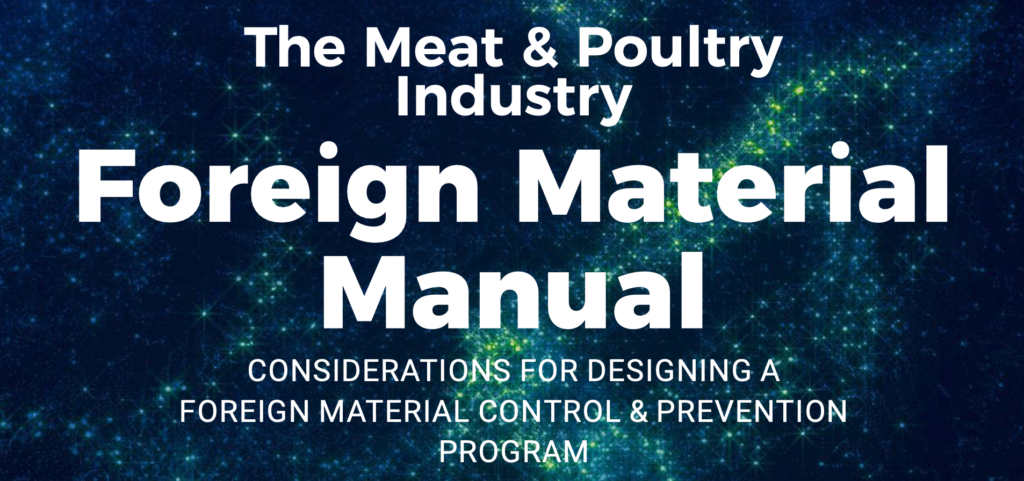 The North American Meat Institute (NAMI) recently published their 2021 Foreign Material Manual. PPO is proud to have partnered with NAMI to develop this manual, in particular the Vision Systems section! 
The manual is a comprehensive compilation of information for establishments to consider when designing a Foreign Material Control & Prevention Program (FMCPP), covering the entire process in three main sections: prevention, detection, and response. This manual is the result of an industry-wide partnership of many different companies (including PPO) that are committed to reducing the occurrence of foreign material in meat and poultry products.
We're excited about this manual and its potential to help companies improve the safety of their products. If you're developing a FMCPP we recommend using the manual as a reference. Click the logo below to get access.