A growing company with a big vision for the food industry.
At PPO, we believe the food industry can be transformed through technology. We seek to build a more sustainable food supply that nourishes a healthier planet and the people who depend on it.
Today, PPO's mission is to help food producers make safer, higher quality food while addressing one of the biggest contributors to greenhouse gas emissions: food waste. But how did we get here?
P&P Optica was founded in 1995 as a research and consulting company.  Our founders, researchers Dr. Romuald (Romek) Pawluczyk and Pierre Peltier, both specialized in modern optics. In 2004, the company split into two: FibreTech Optica and P&P Optica. FibreTech Optica specialized in the fiber business, and P&P Optica continued to focus on spectroscopy.  During this period, P&P Optica did biomedical research and consulting work for the University of Waterloo. But we also built our own spectrometers.
As PPO grew and our technology improved, we were able to build and patent spectrometers that could collect light better and get more precise information faster than other spectrometers. And we decided to shift from a purely research-focused company into one that used our technology to create solutions for the industry.
Starting in 2012, we explored a number of different industries that could benefit from our technology. We worked with plastics recycling companies to sort transparent plastics based on their chemical composition. We figured out how to find bitumen in oil sands. We put one of our spectrometers on the International Space Station. And in 2015, we turned our eyes to the food processing industry. We haven't looked back since!
PPO has developed a unique solution for assessing and sorting food in-line and in real time. Our Smart Imaging System uses hyperspectral imaging and artificial intelligence to read and understand food chemistry.
Today, we're working with food processors to detect foreign materials and assess food quality.  Our team has grown to include experts in hardware and software engineering, software development, physics, nano-tech, chemistry, optics and so much more. With our team, we're on a mission to become a food information company, helping food producers make safer and higher quality food.
We're proudly based in the tech hub of Waterloo, Ontario, Canada.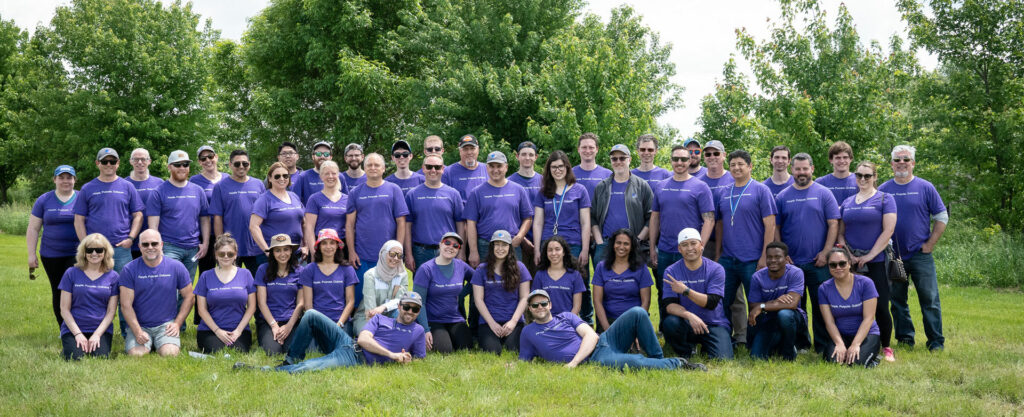 Team members with experts in hardware and software engineering, software development, physics, nano-tech, chemistry, optics and more
Pounds of meat inspected per hour
Decisions made per minute made by our Smart Imaging System
PPO is ready to partner with you to deliver safer, higher quality food to your customers.