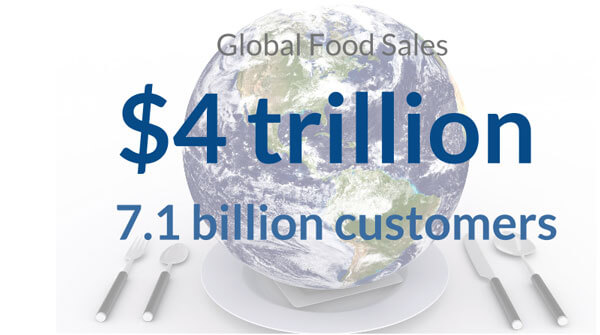 Palo Alto CA – November 1, 2016 – The world will be watching tomorrow as entrepreneurs from around the world strut their stuff in front of technology wizards and potential investors at the prestigious Google Demo Day – Women's Edition and a Waterloo company will be among them.
Led by CEO Olga Pawluczyk, P&P Optica (PPO) will showcase its Smart Imaging technology that has the potential to revolutionize the food processing industry.
PPO's technology combines an innovation in chemical-imaging-hardware design with a ground-breaking approach to food data-analytics. The result is the ability to collect an unprecedented amount of big data about food, inline, and instantly reach conclusions about the food's chemical makeup and active chemical processes.
Pawluczyk says the potential for the firm's patented technology is huge and the opportunity to present to Google is the icing on the cake.
"Our technology can literally improve the quality of the food we eat and make it safer, so getting to present it on Google Demo Day – Women's Edition is a real coup," Pawluczyk said. "We use the science of spectroscopy to identify in real time, things like plastic or other contaminants that all too often make their way into food as it is being processed."
She says not only is that pricey and problematic for food producers, who have to implement huge food recalls, it also poses an obvious danger for consumers.
In addition, the PPO systems can eliminate unnecessary food waste by rejecting food based on its chemical composition rather than traditional, visual methods which often results in perfectly good food being thrown away.
The opportunity to present the PPO technology in Silicon Valley will also bring the company exposure to investors well aware of opportunities presented by the $4 trillion (U.S.) food processing market globally.
PPO and other companies presenting at the event represent the top entrepreneurs chosen from more than 800 applicants from over 65 countries. The presentations will be viewed by a panel of judges and also accessible and voted on through social media at https://www.youtube.com/watch?v=QdbwXD8-lKY and https://app.sli.do/event/xrr9qqge/ask
About PPO
Waterloo, Ontario based PPO has applied its expertise in chemical-imaging-system design, which includes its patented PPO Gel Gratings, to build systems for various applications around the world. The company recently shifted its focus to the food industry. The gratings now form the heart of PPO's Smart Imaging systems that can solve critical challenges in food processing in a way simply not possible before.
With the core technology in place and an obvious, intense need identified in the massive global market, PPO is poised for significant growth.
For more information please contact:
CEO Olga Pawluczyk (519-576-0007, ext. 223, [email protected])
Kevin Turnbull (519-576-0007, ext. 228, [email protected]).
For media inquiries please contact:
Denny Allen (416-992-66210)